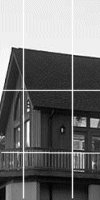 Our Law Firm represents individuals and commercial clients in all proceedings and transactions that deal with real property.
Land and the structures attached to it
Purchase and sale Agreements through Closing
Construction
Mortgages and foreclosures
Leases
Title examinations
---
Put a Strong Advocate in Your Corner
We will zealously represent your interest in these proceedings and counsel you as your matter progresses. Our firm will do everything possible to ensure your comfort in knowing the matter is progressing with due care.
Professionalism With Your Case
Our office will diligently gather the documentation, prepare the appropriate paperwork, and file the documents on your behalf. It is not a responsibility that should be given to one who is not well versed in the laws that govern real property.
---
Free Consultation -- Do I have a case?

Any information that you provide is confidential. Our office will only use this information to determine the viability of a claim on your behalf.

There is no charge or obligation, and any consultation is free. A member of our legal group will review this information and respond immediately.
You can always contact us directly at 1-248-366-5000. Our phones answer 24 hours a day, 7 days a week.
Consultation Request Form:
x